At Dowden Roofing Company, roofing is our specialty. Whether it's an existing roof repair or a new roof installation, we have the knowledge and experience to take on your next roofing project.
Your roof is the first line of defense for your home. It keeps all of your belongings from getting ruined by the elements of nature. It keeps everyone in your home dry and safe from bad weather. It keeps the heat in your home so you don't freeze in the winter. It keeps nature and its inhabitants outdoors where it belongs. As you can see, without a roof, our homes would not be nearly as convenient of a place to live.
Quality Roofing Materials
---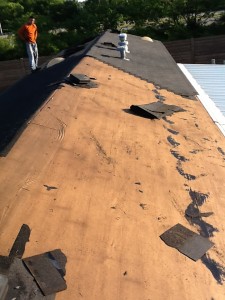 Repairs
In order for your roof to provide the maximum protection for you and your belongings, it must be maintained. This means having it repaired as soon as it you notice a problem – you should have it replaced as soon as it no longer functions adequately even after repairs. You might need repairs after high winds or other damaging weather, as this can cause the shingles on your roof to lift or come off if they were not installed properly or if they are just old and worn out. Another sign of an aging roof is leaks. If you notice stains on the ceiling, cracks in the wall, or especially water dripping or pooling in the house, there's a high chance they're caused by a leak in your roof.
---
Installation
While we commonly install general shingle roofs, we can also install a rubber roof if you prefer. Long-term, rubber roofs have advantages over a standard shingle roof. They are more durable and offer lower maintenance; they are easier and quicker to install than regular shingle roofs; they are eco-friendly; and they are available in a variety of colors. Plus, they come with great warranties. The choice is always yours; we just want you to know that you have options, and we can advise you on what might work best for your situation if you're not sure.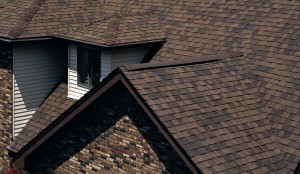 ---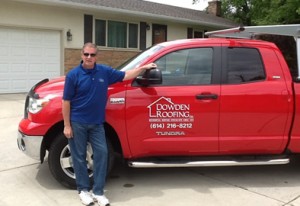 Great Service All Around
We provide the highest quality service on all roof repairs and installations. No matter what the size of the job, we take the same great care and pride in every roof we do. From beginning to end, each step is meticulously completed with close attention to every detail. Though it might sound cliché, we truly treat every roof as if it were our own.